Hi Dave,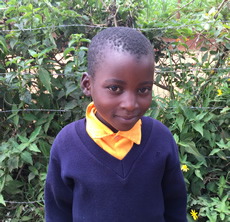 Mercy needs your help
!
After several years of support, her sponsor has not been able to keep up with her $35/month support. Note: we have never had this happen before, but understand why it can happen.
Your 'adoption' of Mercy will allow her to continue to receive the education, nutrition, and medical care that will provide her with a way out of the poverty she was born to!
Mercy is 11 years old and in the sixth grade. She is a partial orphan with a single mother of 4 kids. The father was killed while doing security work in Kitale Town. Basic needs are a big challenge to them as they share a home with another family. Mercy is above average in her academic ability, very social, and hardworking.
You can provide for Mercy today
and give her the care that will change her life.
Thank you so much for praying about this need yourself or, perhaps, passing it along to someone who might want to provide Mercy's care and support!
Much Love and Appreciation,
Roger & Brooks